FIVESTAR newly 2.12MW On-grid Solar Power System is under installation
Author:Admin Click:2235 Time:2016-04-07 10:27:00
A newly solar power station

2.12MW

is under installation at the moment !
The project is located in Dalingshan area, Dongguan city. It's the Phase 1 project of 2.12MW solar power station for our customer Lifeng Yagao Packing & Printing (Dongguan) Co.,Ltd.
As a turnkey project, FIVESTAR take care of all the process from Design, manufacturing, contruction, installation, after-sale service,etc.
According to the customer required, the solar bracket is special design of the height 2m so that the people can walk under the panel.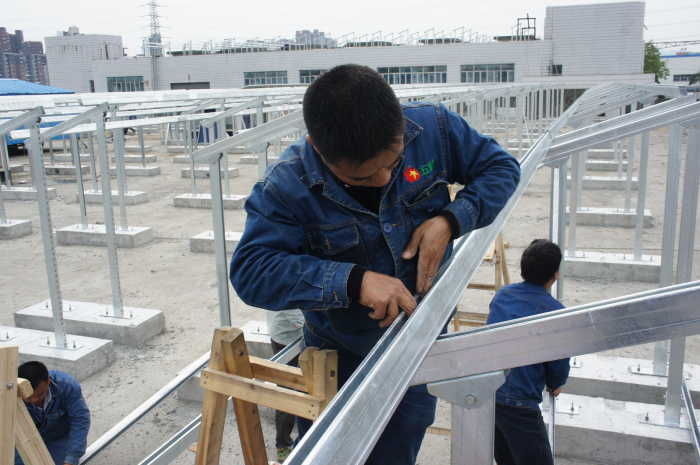 The project totally consist of
8,320
pcs of solar PV panel 255W, and is estimated to generate electricity 2,120,000 Kw.H annually.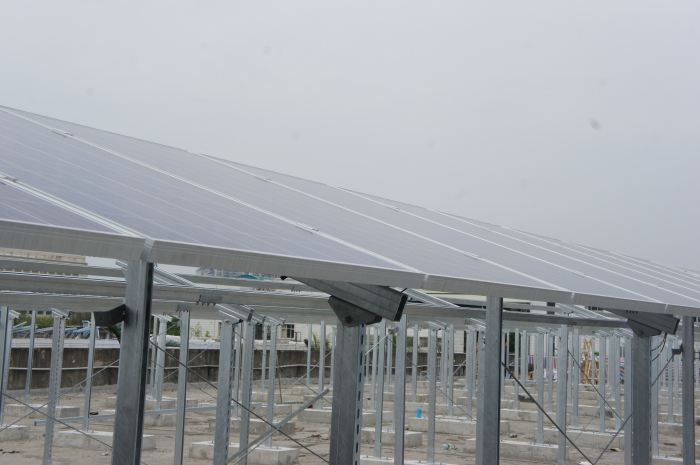 Thanks to the policy support by the goverment, the ROI is greatly shorten to be around 7 years.
Though we have heen engaged in solar power project for more than 14 years, we keep learning and improving ourself so as to provide better product for our particular customer, Project Engineer Mr.Chen said.