Integrated Solar Light
Characteristics:
*Solar panel, battery, controller and LED lamp are integrated in one box, smart figure, reasonable design, easy installation
*Optimum design to ensure the operating stability and reliability
*PIR Intelligent sensor and control management, advanced technology, simple maintenance.
*High luminous, long life-span, environmental,cost-efficient
*Less and easy maintenance
*Gradient brightness between energy-saving mode and PIR sensor
*The working duration varies in different seasons and regions.

Inquiry Now
Operating Mode:
After installation, turn on the switch key and then unplug the key.
Under normal condition, the light working in the solar energy-saving mode. It will work on 100% luminance when someone passes by the light.
The working duration is varied indifferent seasons, countries and regions.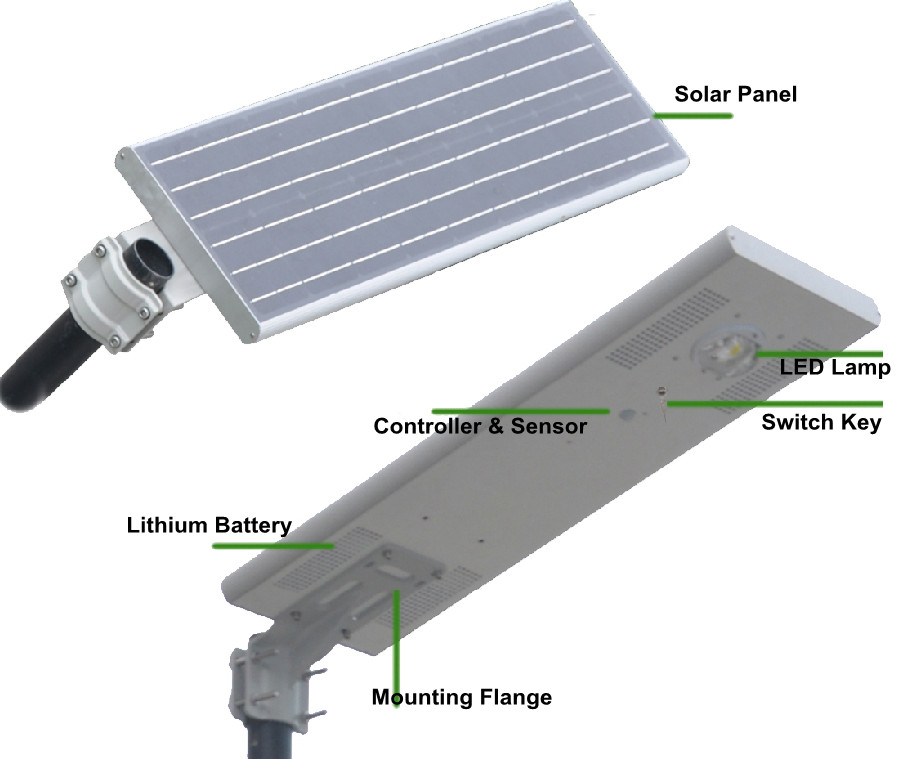 Specification

Model No.

SW-ISL301-10W

SW-ISL401-15W

SW-ISL501-20W

SW-ISL601-30W

SW-ISL701-40W

SW-ISL801-50W

Recommened Installation Height (m)

3

4

5

6

7

8

Solar Panel Power

20W

30W

40W

60W

80W

100W

Controller With Sensor System

5A

10A

LED Luminous Flux

100-120Lm/W

Battery Type

High Capacity Lithium

Lamp Power

10W

15W

20W

30W

40W

50W

Working Duration

Whole Night and Last For 3-5 Rainy Days After Battery Fully Charged

Operation Temperature

- 20℃ ~ +65℃
Specifications are subject to change without prior notice.